We draw and paint with … everything: watercolors, wax crayons, acrylic colors, gouache, ink, pencils, markers… because it is important to experiment and find out what works best for oneself or for a specific idea, this can be pencil today and gouache tomorrow. I prepare a specific subject for each lesson keeping in mind that my overall target is to give each participant enough place to win confidence and to discover and unfold one's creativity. We learn to observe (drawing training) and we experience the power of colors and soon we become more courageous: we speak about composition, look at great artists' works and dare to create structures with unusual materials. Above all, we discover how "mistakes" can be very helpful to turn our art in something very special.
The workshops take place in my house. The big garden will provide us great opportunities for inspiration.
Oh, and if you're looking for an adult course, please follow this way to Petra Seibert's course program.
For who and when
Maximum number of participants: 6

Age 5 to 7: Tuesdays – 3:30 pm to 5:00 pm (maximum participants: 5)
Age 6 to 8: Fridays- 3:30 pm to 5:00 pm
Age 7 to 9: Mondays – 4:30 pm to 6:00 pm
From the age of 10: Thursdays and Wednesdays – 4:30 pm to 6:00 pm

Private lessons and further workshops can be booked anytime. I am happy to organize birthday's ateliers as well.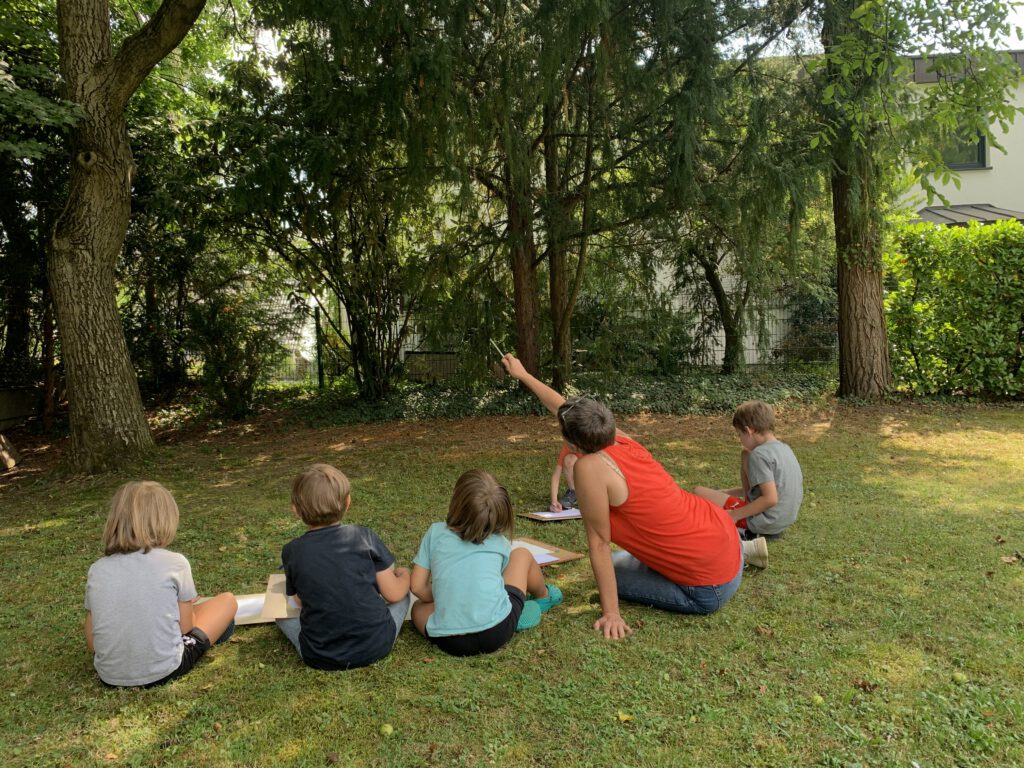 Where
Anna-Peters-Straße 45
70597 Stuttgart-Sonnenberg.

7 minutes to walk from the station Sonnenberg.